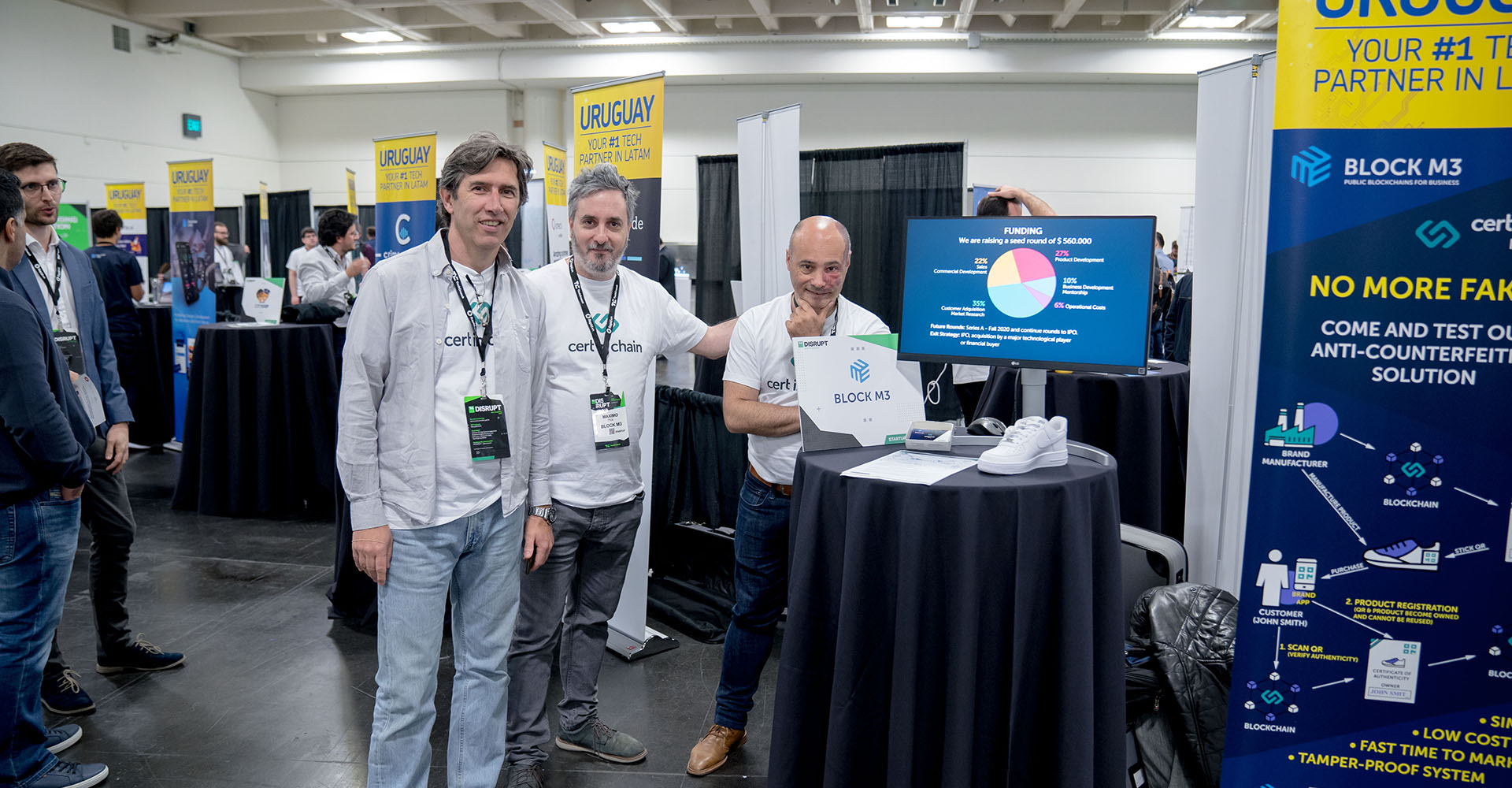 An amazing week, we met lots of people, investors, clients and general public.
We presented our product cert in chain Retail, an anti-counterfeiting platform, that was very welcomed by all the people that passed by our booth in the Uruguayan pavilion.
We also had the chance to participated in great conferences.
Thanks to Uruguay XXI team for the support, and Alvaro Caceres from Lazarus for these pictures!